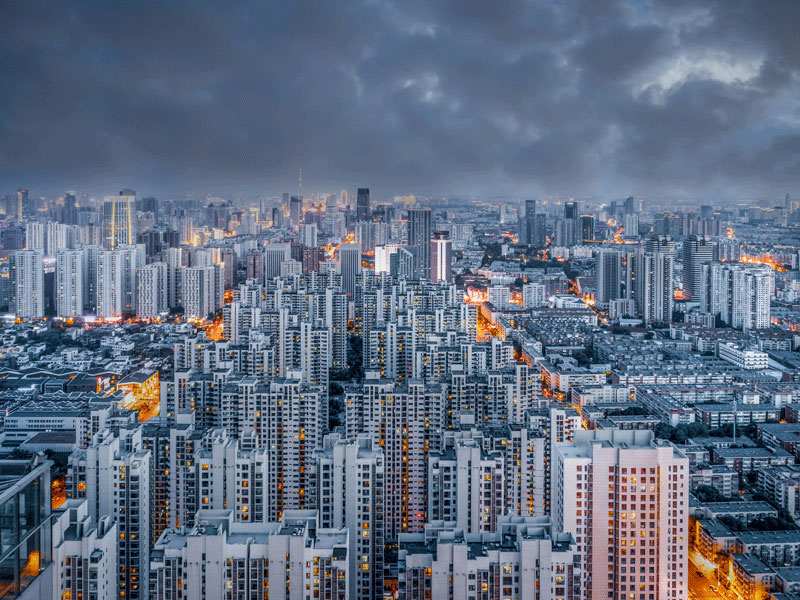 China's US trade surplus hit a record high of $323bn in 2018, the highest in more than a decade, according to figures released by the country's General Administration of Customs on January 14. This figure marks a 17 percent increase in the surplus from 2017, and is the largest since records began in 2006.
China's large trade surplus with the US has been a source of contention between the two countries for some time
While China's exports to the US rose 11.3 percent from the previous year, imports from the US to China rose a measly 0.7 percent in 2018. Both imports and exports fell radically in December, by 7.6 percent and 4.4 percent respectively, signalling a cooling of trade in the final month of 2018 that may have increased the overall annual surplus substantially.
China's large trade surplus with the US has been a source of contention between the two countries for some time, with Washington demanding that Beijing takes steps to reduce it considerably. The Trump administration imposed a series of tariffs on hundreds of billions of dollars of Chinese goods last year, to which China retaliated with tariffs of its own.
While the Chinese economy remained surprisingly resilient to these tariffs over the course of 2018, it appears the restrictions finally began to bite in December, driving US exports down 3.5 percent and imports down a whopping 35.8 percent.
The on-going conflict between the US and China over trade, together with a slowdown in China's domestic economy, has already begun to affect some US companies that rely on China for parts and labour. For instance, Apple announced on January 8 that it would cut its production plans for new iPhones by around 10 percent over the next few months, citing lower than expected sales in China. It also slashed its revenue forecast to $84bn, down from the $93bn figure it had previously projected.
China's domestic market is also showing signs of a slowdown, a source of concern for businesses across the globe that trade with the Asian country. Louis Kuijs, head of Asia economics at Oxford Economics, told Reuters: "[China's] overall economic growth slowed further in the fourth quarter and remains under pressure from weaker exports, slow credit growth and cooling real estate activity."
Nevertheless, these factors have not yet had a substantial effect on China's other worldwide trade relationships, as demonstrated by overall end-of-year data. China's global trade surplus for 2018 was $351.76bn, the lowest since 2013, despite the fact that export growth was the highest since 2011, according to Reuters. Overall exports rose 9.9 percent from 2017, while imports grew 15.8 percent over the same period. Analysts, however, are predicting that this positive growth is unlikely to continue for much longer unless a rapid resolution between the world's two largest economies is reached. With China's internal economy already grappling with a slowdown, it simply cannot afford any additional pressure.