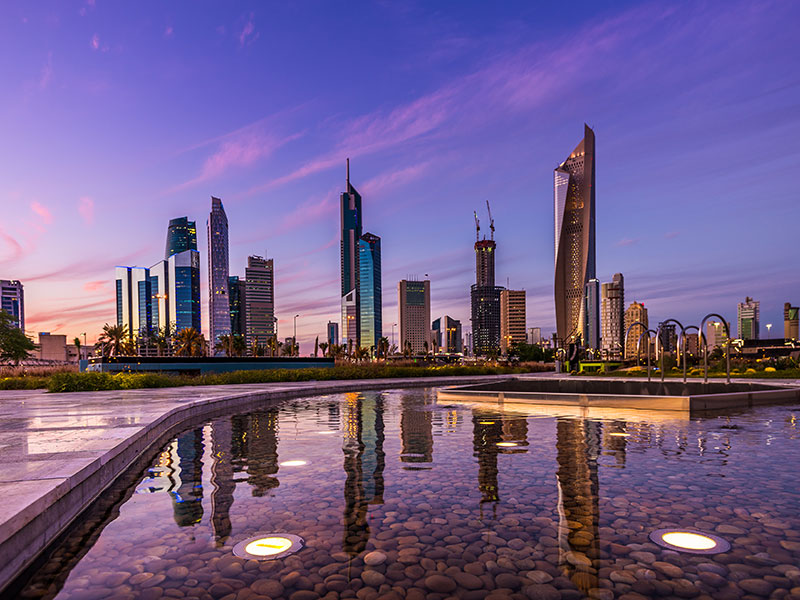 On June 25, the MSCI announced it would upgrade Kuwait to its main emerging markets index in 2020. The MSCI, the world's largest index provider, previously classified Kuwait as a frontier market. Its decision to alter the country's status could attract billions of dollars of investment from passive funds.
The new classification comes after enhancements were made to Kuwait's equity market, making it more accessible to international institutional investors. In 2017, for instance, Kuwait began its Market Development Project. Since then, it has removed foreign ownership restrictions on listed banks and simplified investor registration requirements. The country also plans to introduce omnibus accounts by November 2019, allowing foreign investors to trade while remaining anonymous. This would grant international investors the same privileges that local Kuwaiti investors have today.
The MSCI's decision to alter Kuwait's status could attract billions of dollars of investment from passive funds
Mohammad Al-Osaimi, the acting CEO of Boursa Kuwait, the country's national stock market, welcomed the MSCI's decision: "[The] MSCI's reclassification of Kuwait to emerging markets [status] represents a recognition of the instrumental role Boursa Kuwait played in improving market access and efficiency… and strengthening investor confidence over the last two years."
The inclusion of the MSCI Kuwait Index will involve nine stocks being added into the MSCI Emerging Markets Index, putting the country's weight at about 0.5 percent of the index. Kuwait is the only country expected to see an upgrade of this kind and is just the fourth Middle Eastern country to obtain the classification, after the UAE, Qatar and Saudi Arabia.
The MSCI also announced that it would start a consultation on reclassifying the MSCI Iceland Index to frontier market status. Although a subset of emerging markets, frontier markets are considered to be riskier and less liquid. The MSCI has warned that the same consultation could be launched for the MSCI Peru Index, which is also at risk of losing its emerging market status.