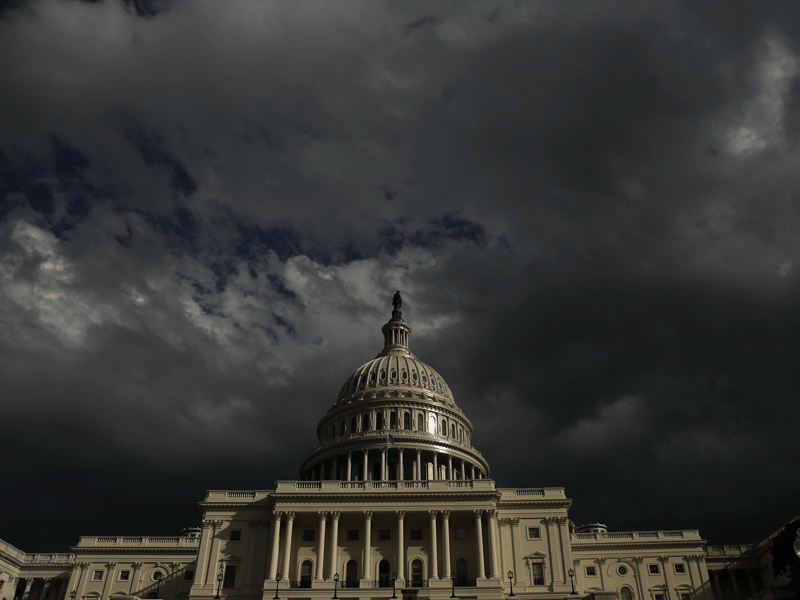 The World Bank has warned of "darkening skies" for the global economy, leading it to cut its growth forecast from three percent to 2.9 percent for 2019.
A downturn in the US economy increases the probability of a global recession to 50 percent
In its Global Economic Prospects (GEP) report, issued on January 8, the international financial institution cited elevated trade tensions and the contraction of financing conditions as key reasons for the downgrade.
The US-China trade war is named as a significant concern, along with dismal performance in the US, the world's largest economy. In 2021, the US' economic expansion is forecasted to be just 1.6 percent, compared to last year's 2.9 percent rate, as a result of rising protectionism and the diminishing effect of tax cuts.
Unlike some commentators, the World Bank is not forecasting a recession for the US in 2019. It has said, however, that a downturn in the US economy increases the probability of a global recession to 50 percent.
The 200-page document also highlighted that emerging markets have been hit particularly hard by adverse macroeconomic conditions.  "In a nutshell, growth has weakened, trade tensions remain high, several developing economies have experienced financial stress, and risks to the outlook have increased," it stated.
Increasing debt in emerging markets is also marked out as a source of concern, particularly if the global economic downturn gathers pace. According to the report, median government debt has risen by more than 17 percentage points of GDP since 2013, creating vulnerabilities in developing economies and leaving them more susceptible to market fluctuations and compromised rapid recoverability.
"The majority of Low Income Countries would be hard hit by a sudden weakening in trade or global financial conditions given their high levels of external debt, lack of fiscal space, low foreign currency reserves, and undiversified exports," the GEP document observes.
Prospects for sub-Saharan Africa are notably poor, with the report predicting per capita growth of less than one percent. This rate is not sufficient to lift the region, which is forecasted to hold 86 percent of the world's poorest people by 2030, out of poverty.
The World Bank expects challenging financial conditions to continue into 2020, for which it has also cut its growth predictions from 2.9 to 2.8 percent.
The global financial institution is also facing its own challenges, as its president Jim Yong Kim unexpectedly resigned on January 7, three years before he was expected to retire. While the succession process is supposed to be open, the World Bank has been governed by an American since its inception in 1944, due to an unwritten rule struck up between the US and its European allies after the Second World War.
Developing nations are now expected to redouble their efforts to nominate non-American candidates for the prestigious position, creating a challenging environment for the US, which has always typically nominated a successor. The final decision lies with World Bank shareholders.