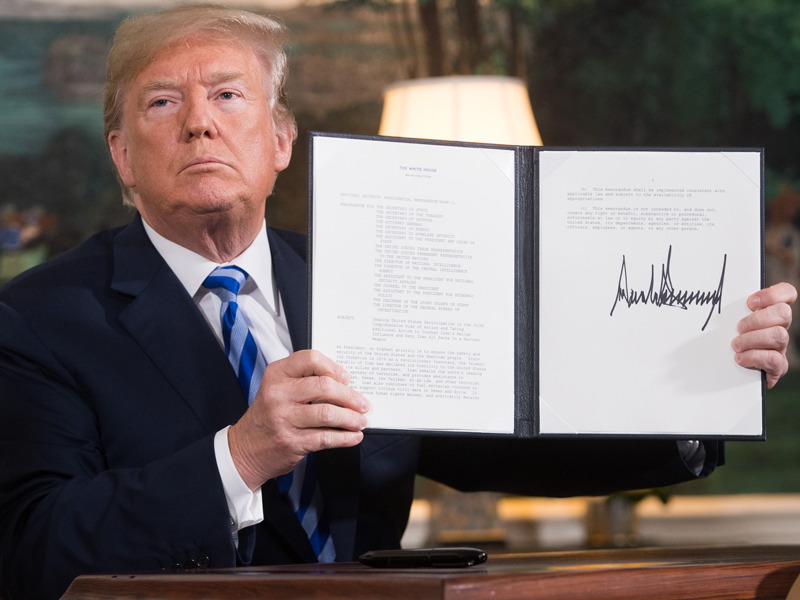 Sanctions have always been an area of constant evolution, but recent years have been positively head-spinning. From the passage of the Joint Comprehensive Plan of Action in 2016 and the uncertainties surrounding its future, the Countering America's Adversaries through Sanctions Act in 2017, the loosening (and then tightening again) of sanctions against Cuba, and the uncertainty of where we are heading with Russia and North Korea, the world of sanctions has never been more complex.
Regardless of where they are located, US and EU citizens, as well as permanent residents, must comply with their country's sanctions
With all these changes, it is not surprising that businesses have a tough time keeping up. Here are some of the common misconceptions that can trip businesses up.
1- Restrictions only apply to countries targeted by US/EU sanctions
While it is understandable that comprehensive sanctions – which block most trade with specific countries like Iran or North Korea – get all the attention, there are other sanctions regimes to consider. These may stop you dealing with entities or individuals regardless of their location, and can be located in virtually any country including the US, the UK and others that most tend to think of as 'friendly'.
Therefore, it is hugely important to check whether certain countries or entities are under sanctions. For example, the UK is currently applying sanctions against entities in countries such as Burma, Tunisia and Venezuela – countries that many would not usually consider to be an issue.
2- My company isn't in the US or the EU, so I don't need to worry about sanctions
Sanctions may still apply to non-US branches of a US company and, in some situations, subsidiaries of those companies. The US, with its broad extraterritorial reach, may also impose what are known as 'secondary sanctions' on non-US persons/entities with no known nexus to the US, such as those that it has applied to Iran this year.
EU sanctions generally still apply to non-EU branches of companies incorporated in the EU, although the EU tends not to impose 'secondary sanctions' on non-EU persons and entities.
3- Restrictions don't apply to me, I'm abroad
Regardless of where they are located, US and EU citizens, as well as permanent residents, must comply with their country's sanctions. For example, a German national who obtained US permanent residency but then decided to work in Dubai is still required to comply with US sanctions. Consequently, it is necessary to understand which sanctions regimes are applicable to you and your business.
4- It's fine to use US dollars for my transaction – everyone does it
Virtually all US dollar transactions will transit through the US banking system. As a result of US financial institutions being 'US persons', they are required to comply with US sanctions; this may require them to reject or block your transaction. This means that using US dollars for your transactions brings the entire field of US sanctions into play. You should, therefore, consider carefully whether the security and reputation of trading in US dollars are worth the restrictions.
5- US and EU sanctions impose the same restrictions
At first blush, some US and EU sanctions programmes appear quite similar – the sectoral sanctions on the Russian Federation are a good example – but they often have different requirements and can also be interpreted differently. An example of these subtle but complex differences can be found in Directive 4 of the Sectoral Sanctions. Under the US sanctions, Directive 4 now extends to prohibit the export of certain items to deepwater, arctic offshore or shale projects that have the potential to produce oil anywhere in the world.
Conversely, the EU sanctions under Article 3 of Council Regulation (EU) No. 833/2014 (as amended) only prohibit the export of technologies destined for deep water, arctic oil and shale oil projects in Russia, but does not specify exact entities. Therefore, it is essential that companies remain sensitive to even the slightest difference between the two sanctions regimes.
6- I've screened the names of my counterparties, so I'm in the clear
Just because an entity is not specifically named on a sanctions watchlist, it does not mean that all sanctions concerns are moot. If an entity is owned 50 percent or more by one or more Specially Designated Nationals (SDN), that company itself is also deemed to be an SDN under the Office of Foreign Assets Control's 50 percent rule.
The EU imposes a similar 50 percent rule in relation to asset freeze and travel ban targets, and also with respect to sectoral sanctions. Thus, European companies should also take caution in assessing the ultimate beneficial ownership in transactions.
7- The purchasing company isn't liable if the target company has sanctions issues following an acquisition
After an acquisition, a purchasing company becomes strictly liable for any sanctions violations of its target company. Therefore, carefully assessing sanctions risks during the due diligence phase of the M&A process is critical – your acquisitions could open you up to major issues if you're not careful.
8- My transaction is completely legal
In some cases, it doesn't matter what the law says – the bank may simply refuse to process your transaction. In certain circumstances, banks may impose Know Your Customer screening requirements that restrict certain transactions on the basis of the compliance risk posed by an involved party. We also routinely see banks refuse to process transactions involving countries like Syria, regardless of the currency and the legality of the transaction.
These points should illustrate that the scenarios in which sanctions apply may not always be obvious. However, there are a few additional tips that we can leave you with: always identify the applicable sanction regime(s); stay up to date on the current sanctions; a transaction that was legal yesterday may not be legal today; screen all persons and businesses against the current relevant sanctions list; and one should not assume that the transaction is legal just because it does not involve a sanctioned activity.