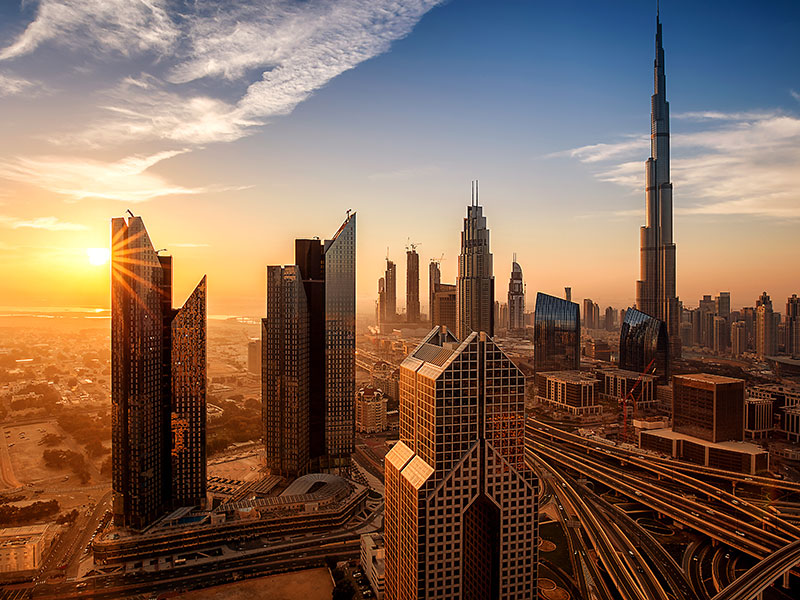 Islamic finance has developed markedly in recent years. According to a study conducted by Thomson Reuters, more than 1,300 Sharia-compliant organisations – holding combined assets under management of some $2.4trn – offered products and services under the umbrella of Islamic finance in 2018.
In its modern form, Islamic finance is a relative newcomer to the financial services sector, with origins tracing back to the foundation of the Islamic Development Bank in 1975. However, it has certainly modernised quickly. In fact, many institutions have since embraced new technology to deliver faster and more reliable services to their customers.
Emirates Islamic is dedicated to providing the latest digital banking solutions and an enhanced banking experience
This is certainly the case for Emirates Islamic, where we are dedicated to providing the latest digital banking solutions and an enhanced banking experience. We were the first Islamic bank in the UAE to launch a mobile banking app and consistently lead the Islamic banking sector in terms of digital innovation. As new trends develop in the market, we will continue to adapt to give our customers the very best service.
On the way app
At Emirates Islamic, our customers are helping to drive our pursuit of more innovative banking solutions. For example, they recognise the world-class features of our mobile banking app, which has received more than 25,000 reviews on the App Store and possesses an excellent average rating of 4.5 stars. We revamped the app in late 2018 and have subsequently delivered regular enhancements and updates. As a result, it now has more than 250 features, including a demo that lets both customers and non-customers experience the app's key services without having to log in. This feature makes Emirates Islamic the only financial institution within the region to have a fully working demo included within its app.
Our app also allows customers to benefit from cardless cash withdrawals, a cash-on-call facility and a remote card management system that enables users to activate, block or unblock their cards, as well as change their PIN instantly. Its QuickRemit function, meanwhile, allows customers to transfer funds to partner banks in India and Pakistan in less than 60 seconds.
Moreover, the app's peer-to-peer service, Instapay, enables customers to send and receive funds with just a mobile number. Other helpful services include a remote queue ticket for our branches, the in-app provision of Apple Pay, an enhanced security option called SmartPass and instant account opening. Collectively, the features included in the app have helped Emirates Islamic stay relevant and in tune with our customers' needs.
First things first
Emirates Islamic continues to pioneer innovations in the Islamic banking sector, becoming the first (and, so far, only) Islamic bank in the UAE to offer its cardholders all three digital wallets – namely, Apple Pay, Samsung Pay and Google Pay. Digital wallets have found favour with many consumers due to the added convenience and security they provide. At Emirates Islamic, we are keen for our customers to make the most of these services.
In April 2019, Emirates Islamic launched its own WhatsApp banking service, becoming the first Islamic bank in the world to do so. This service further enhances Emirates Islamic's suite of digital financial products, enabling customers to conduct daily banking activities in a seamless and hassle-free manner. It also allows customers to enjoy features such as remotely checking their account balance and temporarily blocking or unblocking an existing card.
Furthermore, in Q3 2019, Emirates Islamic became the UAE's first Islamic bank to offer dynamic currency conversion for visitors using a non-UAE Visa card. As a result, customers can now view exact conversion rates and fees in their home currency before making withdrawals at Emirates Islamic ATMs.
At Emirates Islamic, we are dedicated to enhancing the digital experience for our customers; our commitment to innovation can be seen through the many regional and industry firsts we have achieved. By creating a paperless, digital sourcing experience in both our physical branches and dedicated applications, we are making it easier – and, more importantly, faster – for customers to acquire and use our products and services. As the financial services market rapidly transforms, we are ready to keep pace while remaining true to the principles of Islamic finance.