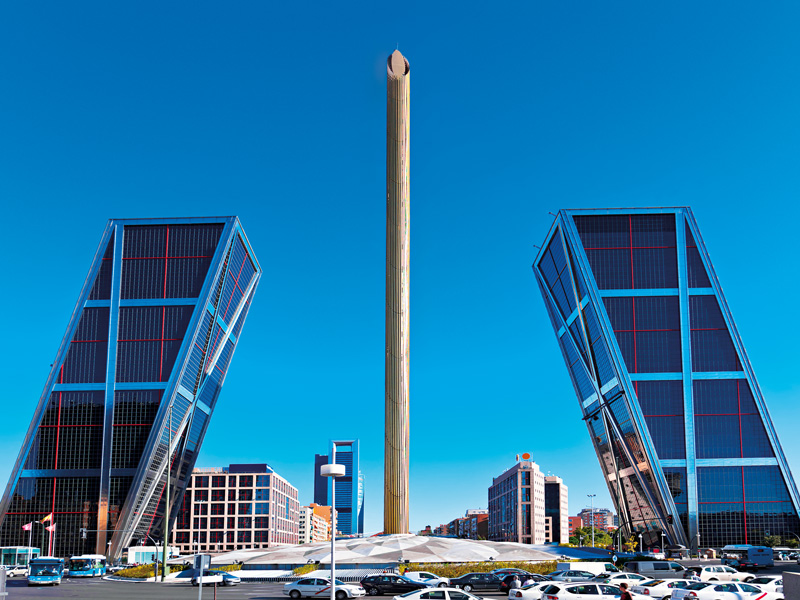 By embracing digitisation, the banking sector is facing new opportunities and challenges both for the institutions themselves and for consumers. With users increasingly demanding digital products and services, companies are experiencing a revolution in the way they interact with their customers. This is improving companies' efficacy and productivity as well as users' satisfaction. The new ways customers interact with services and finance as well as the current change in their consumption habits boost digital banking in the marketplace, which has finally achieved the value and space that users have been demanding for years. In this scenario, the COVID-19 pandemic has accelerated the digital shift in the banking sector over recent months. Banking and financial services sectors, not only in Spain but all over the world, are currently driving this change by challenging the traditional banking industry through new alliances with other entities as well as significant investments in technological innovation. Enrique Tellado, CEO of digital bank EVO Banco, spoke to World Finance about the opportunities for disruptive innovation in Spain's evolving banking sector.
What makes EVO Banco different in the Spanish banking sector?
The banking sector is going through a great process of transformation towards digitisation, not only in Spain but all around the world. This is a process that had already begun before the pandemic. However, the COVID-19 crisis has accelerated all these transformations and digital banking is no longer a trend but a reality. In this sense, in EVO we believe we are prepared for these changes because we have been working in this direction since 2012, when we planned to lead the change in the Spanish financial industry with a 100 percent digital banking model. To achieve this goal, EVO has launched numerous technological projects based on our values of simplicity, transparency and innovation to offer a unique, agile and surprising experience to our customers. We are in a scenario where users are increasingly demanding digital products, services or even experiences. Satisfying these demands will continue to strengthen our offer as a 100 percent digital bank. But our strategy does not settle for only implementing disruptive technologies; we consider ourselves to be a disruptive technological firm in the banking sector. Digitisation and enhancement of customer experience is in our DNA.
As a 100 percent digital bank, we know that the digital transformation is giving many companies the opportunity to achieve greater efficiency and productivity
What are the benefits EVO Banco experienced during the digital transformation of all contracting and financial management processes?
As a 100 percent digital bank, we know that the digital transformation is giving many companies the opportunity to achieve greater efficiency and productivity. In the case of EVO, the digital transformation means becoming an active part of all the processes of change in our society, listening more and better to our clients, understanding their needs, and acting accordingly. For this reason, EVO has created a digital ecosystem of financial services focused on better serving clients. Customers can find everything they need in our mobile banking app, one of the most advanced in the sector not only in terms of services, but also in usability and user experience. In addition, we consider the new players in the sector as potential allies who help us build a powerful digital ecosystem that adds value to the customer and makes us different. We seek to innovate with solutions and disruptive products that allow us to move swiftly in the market and be in the customer's moment of truth.
Could you tell us more about EVO Banco's fintech alliances?
We are convinced that societies of the future need to collaborate with each other as a fundamental part of their activity. Financial alliances with other entities are part of our strategy in the pursuit of value. We cannot think that in the current context companies can survive without strengthening ties with each other.
An example of this is our financial alliance with Finizens, which made us the first bank to integrate robo-advisor technology with what we call the Intelligent Investment Plan, an opportunity to invest automatically into five different investment profiles. Or Travel Cash, which allows clients to request currency through their mobile app and have it sent to their home.
We also have agreements with the Spanish Post Office and Caja Rural cash dispensers, to offer solutions for cash deposits and withdrawals throughout Spain. And the most recent one, the agreement with Coinscrap, which allows us to have an Intelligent Money Box that helps the customer save money while spending, by rounding up purchases and receipts, and with clear short, medium and long term goals.
How is the new revolution in banking changing the interaction between banks and customers?
The way customers and organisations interact and relate to each other is continuously changing. We work to offer our clients disruptive and sustainable services and experiences. That is why EVO became the first bank in the world to create a comprehensive bank assistant in Spanish with voice interface and the usage of natural language. Through EVO Assistant, our new artificial intelligence engine, the bank is transforming the way in which we relate to our customers, who will be able to solve queries, perform transactions and receive value-added information from the bank to improve their financials.
Furthermore, we have integrated EVO Assistant into our call centre service and, last July, we extended EVO Assistant to telephone banking, in order to improve self-service and responsiveness in the main customer service channel. After that, in September 2020, along with NUANCE, a leading company in voice biometrics and artificial intelligence technology, we announced a partnership that will provide EVO's customers with a voice biometric fingerprint. We believe that voice biometrics is currently the most secure system for verifying our users' identity and preventing unauthorised access to services and operations. We strongly support the idea that voice, as the new revolution in banking, is changing how banks and customers interact, and voice technologies and their exponential growth, in the form of assistants, speakers or other IOT devices, will become the main channels of interaction with the customer.
What further strategies are you putting in place for next generation digital banking?
It is important to listen to what customers are telling us, and they want their bank to give them the same experience they have with big tech companies. One of the main pillars of the activity of EVO is its first-in-class user experience, which, from a technological perspective, we aim to enhance by boosting stability, scalability and security in our architecture. Agility is also essential for quickly providing new services to clients and that is why we use short development software cycles. We also consider ourselves to be a data-driven bank, incorporating machine learning technology and managing data in real time.
We are also pioneering in mobile first and voice banking, with the integration of natural language services in the different channels we have, and we will also keep working on offering more transparency and widening our open-banking ecosystem, so we will continue to expand our fintech alliances.
What are your expectations in terms of growth over the next five years?
Our main focus in the next five years is to consolidate ourselves as one of the most innovative and digital financial institutions in the Spanish market. To achieve this, the bank will consolidate the digital acceleration strategy that has allowed us to offer high-value financial and non-financial services to the client to date. Internally, our main goal will be to extract the value of data. Data is becoming the most valuable asset in our day-to-day relationship with clients. Based on that, we will completely adapt the offer and the way we interact with clients. In addition, voice will remain highly relevant, as the easiest interface to interact with clients. Since being the first bank to launch its own Voice Assistant in March 2018, now, EVO Assistant has integrated several new services. It is going to be one of the main pillars to enhance user experience. We will also advance in the use of biometric technology and our customers' biometric data to validate and authenticate the decisions they make about what to do with their money. EVO Banco will bet on biometrics and voice to deliver a seamless, agile and secure experience to our customers in authenticating their operations.
What are EVO Banco's key areas of focus for the next 12 months?
Our main goal is to become a reference in digital banking and voice in Europe through the use of data and AI. Digital banking has changed the paradigm of the relationship between customers and financial organisations. Technology, innovation, and customer experience will have a relevant space in the future. In fact, the current change in customers' consumption habits and the new ways of interrelating with services and finance allow digital banking to acquire the value and space that customers have been demanding for years. The current economic crisis as well as the digitisation motivated by COVID-19 have allowed the natural evolution towards this new generation of financial entities with very talented teams, a new culture and leadership style of young people with different skills and wide expertise.