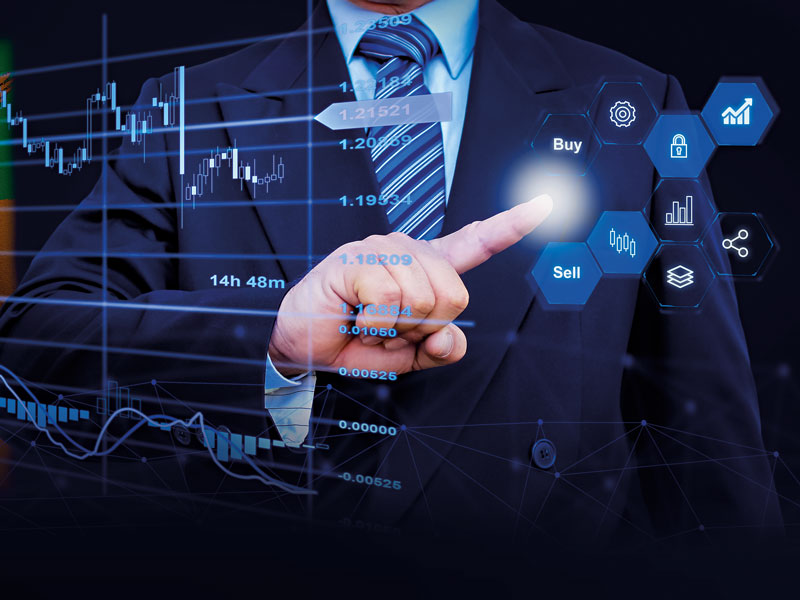 Digital technology has been a great financial democratiser worldwide. Mobile phones and app-based banking have put previously inaccessible financial transactions into the hands of millions. While especially true for certain populations in the global south, you would be mistaken to think that businesses such as Atlas Mara Zambia are only tackling the challenge of having people join the formal economy in the first place. Rather, the bank has mobilised its offering for the emerging middle class and established banking customers alike, positioning itself as the top digital bank in Zambia and embracing the needs of every user.
Three lifestyles
Atlas Mara Zambia has identified that their 'typical' customer in fact has three distinct lifestyles, and the bank has optimised its offering to cater for each one. It has customers who have typically been excluded from accessing financial services or are early entrants into formal banking. These customers require basic banking services such as money transfers and merchant payments, and they value convenience and ease. There are customers who are ambitious and always aspire for more, living their life on the go; access to credit and savings solutions is paramount for them. And there are also customers who value status and recognition and enjoy rewards and lifestyle benefits, for whom protection of wealth is key. In meeting all the needs of these varied customer profiles, technology must take centre stage. Convenience is a common thread, and Atlas Mara Zambia has had to build all its customers' needs into its digital capabilities to provide this for them.
Fintech at the centre
Following the birth of Atlas Mara Bank Zambia at the coming together of two banks, Banc ABC and Finance Bank, it was imperative that the organisation cemented its delivery of products and services around its customers. Quite deliberately, it realigned itself around customer needs, reviewing its whole digital infrastructure, covering ATMs, cards, mobile banking, point of sale as well as its call centre and agent banking network. While its stock of digital assets underwent review, mobile banking capabilities took centre stage. The reality that mobile technology has become an integral part of life across generations in our current lifetime has seen banking customers' lives revolve around the mobile phone.
Today it has become more than a communication tool and commands a large part of all our lives. Building a provision of financial services around the mobile phone has allowed Atlas Mara to seamlessly integrate into its customers' lifestyles.
First and foremost was a refresh of the mobile banking platform for customers, making it easy to access through self-registration on both mobile app and, crucially, ussd (more on this shortly). Once registered, the customer is then able to open savings accounts, make merchant payments, money transfers (local and international), and access credit through micro loans and salary advances. Atlas Mara customers also enjoy supplementary services such as access to statements for the account as well as any linked prepaid cards, forex rates, blocking cards, setting up standing orders as well as being able to make cardless cash withdrawals at ATMs or agent outlets. All of this while earning rewards for all their transactions. For all these services, it is not only the customer-facing front-end that is digitalised, but also the back-office processes, making the experience seamless for the customer.
Collaboration, not just innovation
Being digital means successfully harnessing technology to provide paperless, real-time, convenient, relevant, and secure financial services to customers through various distribution assets, including mobile and internet banking, ATMs, agent outlets and call centres. By allowing an intricate interplay of these distribution assets that aligns with customers' specific lifestyles, the bank can leverage technology to further its aim of delivering the ultimate in world-class financial products and services.
Atlas Mara clearly recognises the need to invest in its digital assets to ensure it remains relevant for its customers and to deliver high-level security protocols. But what is also critical in this digital age is to recognise that partnerships are the signature of the future. More and more banks and service providers are alive to the fact that customers' needs revolve beyond what they are able to offer as a single entity, and Atlas Mara has a portfolio of partners growing in both breadth and scale, driving a common goal of using technology to meet the ever-changing needs of customers.
Financial accessibility for the unbanked
Digital technology has allowed financial institutions to reach large numbers of people at low cost, whether they were previously part of the formal economy or not. Despite some 1.7 billion people worldwide still having no bank account at all, uptake of financial services through mobile phones, apps and other digital technologies has furthered retail banking more in a handful of years than it previously had in decades.
More and more banks and service providers are alive to the fact that customers' needs revolve beyond what they are able to offer as a single entity
While it provides mobile banking through smartphone apps, a large part of the Zambian population is heavy reliant on ussd, and the bulk of the bank's customer activity still happens on its mobile banking ussd platform, and not the app. In offering mobile banking through ussd, therefore, Atlas Mara Zambia does not simply cater to those with smartphones, and there is an important reason for this.
There has been other outreach and marketing in this direction, too; there are certain challenges for a highly digitalised bank that still needs to reach those who may not have access to smartphones, or are part of a rural population.
Primarily, contact is key. All of Atlas Mara's mobile banking services are available in seven local languages in addition to English. This helps customers interact with the platform more comfortably in their language of choice. Social media is heavily used to engage and interact with its clients on how to use its services and also provide security tips, and SMS messaging continues to be used, especially for the ussd audience. Geographical setting is also important, as the rural populations require a more localised engagement approach. So while the mobile banking platform is already available in local languages, the engagement messaging also has to be in local languages and be channelled through local radio stations as well as local influencers.
The phenomena of Chilimba
The bank has developed a mobile banking solution called Tenga Mobile Money wallet for its non-customers, particularly to serve the unbanked population. This tool is available for any Zambian with a national ID and registered local mobile number. With these two things, one can access Tenga Mobile Money through a self-registration process via either an app or, crucially, through ussd (dialling *360# through the phone's keypad). Once registered, customers can fund a mobile money wallet through any Atlas Mara agent outlet countrywide, or through its partner agent networks.
Additionally, Tenga Mobile Money wallets can receive funds from any local bank account, allowing customers with existing bank accounts elsewhere to transfer funds into their Tenga Mobile Money wallets. Once funded, customers can access all the usual financial services available on its mobile banking platform. Furthermore, Tenga Mobile Money customers can also enjoy access to Atlas Mara's Group Saving feature, which allows one of Zambia's oldest traditional banking phenomena (locally called Chilimba) to be carried out digitally. The benefit to the business of such an offering is obvious, as it becomes known for providing ease, convenience, and trust for those who may not previously have had a bank account or used formal financial services.
Financial catalyst for growth
By allowing every citizen access to financial services, supported by a robust financial education programme, as an institution Atlas Mara becomes not only a leading fintech business, but a catalyst for economic transformation. By allowing people to experience financial emancipation by providing them an opportunity to define their financial signature, the foundation is laid for individuals' future interactions with banking services that support their lifestyles.
Successful retail banking is all about adapting around the customer, and Atlas Mara's offerings placed for every level of Zambian society are inclusive, adaptable, and support traditional values with forward-thinking technology. Customer needs are always evolving, and the bank has a structured way to continuously meet those needs. The company's mobile banking technology has been a key lever in delivering basic banking needs of savings and extending credit, and has also now intertwined with its customers' lifestyles, providing various enhancements such as money transfers, merchant payments and even insurance services. With open banking APIs, the bank has even forged partnerships with other entities, enabling it to meet its customers' needs without having to leave its platforms.
In every financial industry, social and economic boundaries are less clear cut as social mobility increases, and fintech such as that offered by Atlas Mara will continue to boost this trend. Because of the way mobile phones intertwine with everyday life, mobile banking has become the most important channel for most people to access banking services. By building a financial ecosystem intertwined with mobile technology, Atlas Mara has delivered world-class banking services for both customers and non-customers, creating the ultimate digital bank in its market.