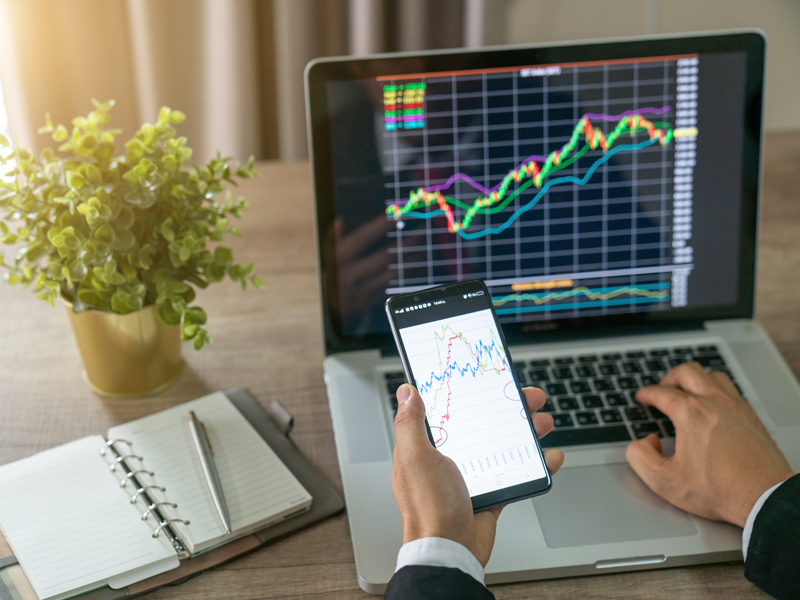 Financial market observers hardly need to be told that recent years have been among the most volatile in memory. With ongoing political tensions in the Middle East, post-Brexit uncertainty in Europe and the US president discussing foreign policy and sparring with political peers on social media, currencies and commodities have been on a non-stop roller coaster since 2016. Prices have been determined by single tweets, and each week has brought new and unexpected events.
FXTM's vision is based on three pillars: superior trading conditions, advanced education and state-of-the-art trading tools
At the same time, the foreign exchange market is undergoing its own seismic change, most recently with the introduction of the MiFID II framework in January 2018. MiFID II aims to ensure the best, most transparent conditions for the industry and its traders. With technological advancements changing the way traders and the wider industry interact with the forex market on a daily basis, it's more important than ever that the regulatory framework evolves in tandem.
Above and beyond
In the ever-changing regulatory environment, certain brokers stand out from the crowd. These institutions are recognised for the solid roots they have put down, as well as their consistent dedication to their clients and to improving services. As the proud recipient of the 2018 World Finance Award for Best Trading Conditions, FXTM is one of them. The company has received awards across multiple categories for four consecutive years, having also won World Finance awards for Best FX Broker in Asia and Best Customer Service in 2017.
This recognition is the culmination of years of hard work from a dedicated and talented group of people who put their customers at the heart of everything they do. As a young and flexible company, FXTM is able to quickly identify what its clients need and provide them with the service and safeguards they desire. FXTM has achieved great things in the seven years since the company was founded: since 2011, it has established an online presence in 135 countries across the world. Many traders have benefitted from FXTM's global presence, as products have been localised to the conditions of their markets.
FXTM's vision is based on three pillars: superior trading conditions, advanced education and state-of-the-art trading tools. Each pillar informs the way the company operates. Its slogan, 'Time is money. Invest it wisely', underpins its business philosophy and is recognition of the fact that, in the fast-paced industry in which FXTM operates, time often determines the success of trading decisions.
Setting the standard
MiFID II was brought into play at the start of the year to provide traders with better, fairer and more transparent conditions. When first introduced more than 10 years ago, MiFID focused only on equity markets, but the European Union's ambitious update expanded the rules to all asset classes, including foreign exchange. Since MiFID II was enforced on January 3, forex companies have been held to a significantly higher standard by European regulators. FXTM is proud to have implemented many of the client-protecting policies required by MiFID II before they were mandated. The company continues to maintain full compliance with regulatory updates, ensuring clients are protected to the fullest extent.
For FXTM, 2018 marks another memorable year, as the Financial Conduct Authority (FCA) in the UK issued the company with an important operating licence. Discussing this achievement, Martin Couper, one of FXTM UK's directors, told World Finance: "In a relatively short period of time, FXTM has managed to establish itself as an authority in the industry, and I look forward to seeing our brand enjoy further success as we continue our expansion. As a company, FXTM has developed a reputation of trust, transparency and exceptional service."
Global Head of Currency Strategy and Market Research at FXTM, Jameel Ahmad, added: "It is a very proud moment in the history of FXTM to receive our FCA licence. FXTM has delivered sound and stable growth since our company was founded; our commitment to developing long-term relationships with clients has contributed significantly to our overall success. FXTM is known for its superior trading conditions and localised product offerings, and we can't wait to enhance this reputation as we continue our global expansion following receipt of the FCA licence."
The FXTM brand is authorised and recognised by a number of financial regulators, including the Cyprus Securities and Exchange Commission in the EU and the Financial Services Board in South Africa. The new licence allows FXTM to service a broader market, as well as honour its commitment to being fully localised in key financial regions.
Empowering traders
With world-renowned trading expert Andreas Thalassinos at the helm of FXTM's educational offering, the company constantly seeks to empower traders through knowledge. It ensures traders are not only well informed about the risks of trading, but are also poised to reap the benefits. Speaking about FXTM's dedication to educating its clients, Thalassinos said: "Giving clients the foundations they need to enter the financial markets with as much knowledge as possible has always been one of FXTM's core values. As a company, we are always on the lookout for more ways to educate our traders and investors in order to match their learning styles, needs and knowledge levels."
Such efforts do not stop there. In addition to providing traders with the tools they need to understand a complex financial world, FXTM also provides breaking news and analyses on the latest market trends and insights. Led by Ahmad, the market analysis team comprises leading financial experts positioned in key locations across the world. The team is dedicated to the timely dissemination of market news and insights, all of which serve to equip traders with the information they need to make informed trading decisions.
In 2018 alone, FXTM held 100 client educational events across 10 countries, attracting more than 2,000 attendees. This included a hugely popular Global Financial Market Outlook 2018 seminar led by Hussein Sayed, Chief Market Strategist at FXTM. The market analysis team also produces a hugely popular webinar series hosted by London-based research analyst Lukman Otunuga.
As an innovative and ever-evolving broker, FXTM prides itself on offering trading accounts that suit the needs of any investor, from novices to experienced traders. This includes two types of accounts: standard and electronic communication network (ECN). Standard accounts allow traders to trade in 'standard' currency lots, or amounts, while ECN accounts allow FXTM clients to receive liquidity from the biggest market participants.
Traders are able to make deals on MetaTrader 4, an industry-leading forex trading platform that can be downloaded onto desktops, laptops or smartphones to enable trading at any time and from any location. Traders can deal in more than 50 pairs of foreign currency contracts for difference (CFDs) as well as CFDs on spot metals, shares, commodities futures and indices.
Customer-first approach
A dedication to the customer sits at the heart of FXTM's values. There is a high level of risk involved with trading leveraged products such as forex and CFDs. As such, the company strives to demonstrate commitment, appreciation, respect and responsibility in everything it does – something reflected in its outstanding customer service team. FXTM offers multilingual customer support through fully trained customer service representatives and personal account managers. FXTM works to ensure friendly, transparent and expert help is always at hand.
Transactions are executed immediately at FXTM, and the company endeavours to provide customers with swift access to funds, with more than 84 percent of funds processed within five minutes. The firm pays close attention to its clients' personal preferences, and knows each client feels comfortable depositing and withdrawing money with their preferred method. This means it continues to work on developing as many deposit and withdrawal methods as possible, to satisfy each customer's needs.
Tight spreads are another key prerequisite when choosing a forex broker. The fact that FXTM offers these to all clients – as well as even spreads starting from 0.1 percent pips, depending on the account type and market conditions – gives each trader a distinct advantage from their very first executions.
No dealing desk (NDD) technology allows FXTM's clients to execute trades without human interaction. All orders are matched automatically without human intervention. NDD allows the broker's clients to execute their order without dealer oversight, as orders are executed directly with ECN. Through this technology, FXTM offers deep interbank liquidity, giving direct access to rates that can be instantly executed.
FXTM is built around its traders. A recent customer satisfaction survey indicated that an overwhelming 90 percent of participants were happy with the company's services – an achievement that FXTM is proud to include alongside its 2018 World Finance Forex Award for Best Trading Conditions.
To learn more about FXTM, visit their website