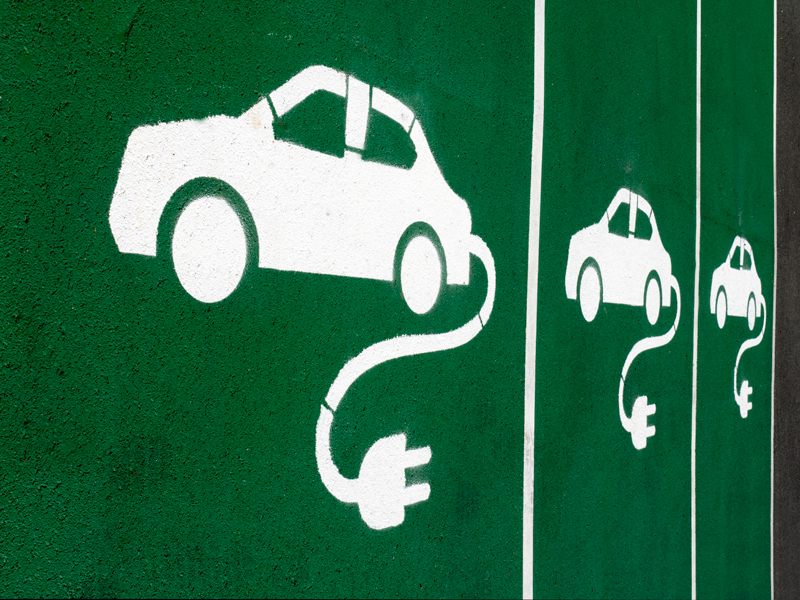 The forecasted increase of electric vehicles (EVs) is huge: according to the International Energy Agency, there will be around 125 million EVs on the road globally by 2030. The battery market is surging in parallel, with the raw materials market set to join it. However, until circulation technology is developed further and totally new battery technologies appear, there is sure to be a shortage of primary raw materials, such as cobalt.
The Finnish mineral potential is substantial, particularly for lithium, cobalt, nickel and graphite
In Europe, Norway is racing ahead in terms of EVs, but China will soon become the frontrunner on a global level. Even so, other markets are making progress of their own. Finland may only be a small economy, but it has notable strengths in the development of battery technology, particularly in terms of raw materials, chemicals, control systems and industry machinery. Collectively, Finland and Sweden control close to 80 percent of the global underground mining equipment market. Nevertheless, the battery challenge facing the EV market is a global one, meaning that all countries, big and small, must contribute to solving it.
Buried treasure
Finland is already a major producer of battery metals in Europe. For mobile batteries, the Finnish mineral potential is substantial, particularly for lithium, cobalt, nickel and graphite. The known lithium reserves in Finland are around 20 percent of the global total. Further, Finnish mining company Keliber is now developing a new lithium mine in the west of the country and estimates that it will start production in 2020.
125m
Electric vehicles globally by 2030
80%
of the global underground mining equipment market is controlled by Finland and Sweden
20%
of global lithium reserves are located in Finland
13%
of global cobalt chemicals are produced in Finland
At present, global cobalt production is very much concentrated in the Democratic Republic of Congo, which contributes more than 50 percent of overall global production – a figure approximately equal to the amount currently used by the battery industry. The supply risk of depending so heavily on one market is obvious. Further, if the current growth scenarios for EVs materialise, primary cobalt production must increase by more than 10 times what it is today.
Globally, only one percent of cobalt supply is obtained from primary cobalt mines – the rest is a by-product of copper and nickel ores. Currently, Finland is the biggest producer of cobalt in Europe, with all the country's cobalt associated with copper and nickel ore minerals. Annual cobalt production in Finland is approximately 2,000 tonnes, and is mainly produced by mines in Sotkamo and Kevitsa. If all reserves are converted to useful resources, Finnish cobalt production could reach approximately two percent of global production within a few years.
Today, the most promising exploration and mine development project is Anglo American's Sakatti multi-metal mineralisation in central Lapland: the reported grades are high, and the potential reserves are large. In addition, the Geological Survey of Finland is currently mapping potential ore reserves for cobalt, copper and nickel across possible metallogenic areas. In addition to lithium, nickel and cobalt, Finland is also likely to have graphite reserves on a significant scale.
Unearthing potential
Freeport Cobalt in Kokkola, located in the west of Finland, is the biggest cobalt refinery in the world, with an annual production of 10,000 tonnes – slightly less than 10 percent of global production. Alongside Nornickel's refinery in Harjavalta, this means that Finland is producing approximately 13 percent of global cobalt chemicals. Currently, Terrafame's cobalt is sold as part of nickel concentrate, but the company has decided to invest close to €300m ($339m) for a cobalt and nickel sulphate plant, with production scheduled to start in 2021. In addition to its mining operation, Keliber is also constructing a chemical plant to produce battery-grade lithium hydroxide, which is also scheduled to start production by 2021.
Given these developments, I believe Finland is well on track to further develop its battery sector. In the fields of primary mineral production, chemical production, battery control systems, and the electrification of machinery in mining, forest and maritime environments, Finland can be a leader in Europe. That being said, car production in Finland is marginal, and having a battery gigafactory in the country could be challenging.
In Finland's favour is its enviable investment environment: the country has good infrastructure, is politically and economic stable, and the corporate tax rate is very attractive, at only 20 percent. The research and development landscape and accompanying financing routes are well developed, and the country's entrepreneurial mindset is engineering-focused. These ingredients are necessary for any industry cluster, and especially for the complex battery value chain.
Electrification and green energy solutions are essential and are sure to happen sooner or later. We will see new technological breakthroughs and their deployment in industrial products faster than we thought possible. The future offers a lot of opportunities to create new innovations and businesses in this area – when it arrives, Finland will be leading the way.