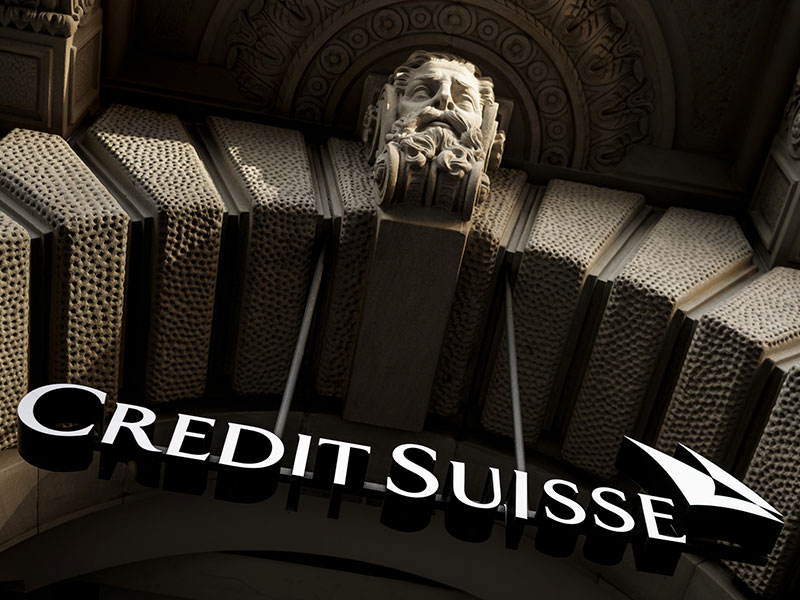 Credit Suisse has announced that it will buy back ordinary shares up to the value of CHF 1.5bn ($1.5bn) in 2019, as the bank completes its ambitious three-year restructuring programme.
The Swiss lender also plans to increase its share dividend by at least five percent from 2019 onwards, according to a statement released by Credit Suisse ahead of its investor day on December 12. "The actions taken during the restructuring mean that the bank is now more resilient in the face of market turbulence," said Credit Suisse CEO Tidjane Thiam.
Credit Suisse expects to achieve a pre-tax income of up to $3.4bn in 2018, signalling its first full-year profit since Tidjane Thiam became CEO
Since Thiam's appointment in 2015, Credit Suisse – Switzerland's second-largest bank – has embarked on a major reshuffle of its business operations. During his tenure, the CEO has restored Credit Suisse's wealth management business to profitability, reduced operating costs across the board and eliminated a number of key risks from its global operations.
The Swiss bank now expects to achieve a pre-tax income of up to CHF 3.4bn ($3.4bn) in 2018, signalling its first full-year profit since Thiam took up his post. This figure represents a 20 percent increase in profits from 2015.
In the press release, Credit Suisse stated that it aims to "distribute at least 50 [percent] of net income" to shareholders in the coming years through its combined share buyback and increased dividend programme. It also hopes to increase profitability in 2019 and 2020, despite anticipating economic headwinds caused by geopolitical tension and central bank policy changes.
The bank has identified ultra-high-net-worth and high-net-worth individuals as key growth points for its wealth management division, and will aim to leverage its "full suite of investment banking solutions to meet their private wealth and business needs". Thanks to these measures, Credit Suisse hopes to achieve a reported return on tangible equity of at least 10 percent in 2019.
Although Credit Suisse was one of the lenders least affected by the 2008 financial crisis, it has been embroiled in several tax evasion scandals since, paying out a number of costly settlements as a result.
To turn a profit in 2018, therefore, would be clear vindication of the bank's strategy under Thiam's leadership, and an excellent omen for its future operations. This success would not have been possible without the loyalty of Credit Suisse's shareholders and, as such, the proposed buyback scheme is an opportunity to reward them financially.